Lexus lc: a luxury coupe with stand-out performance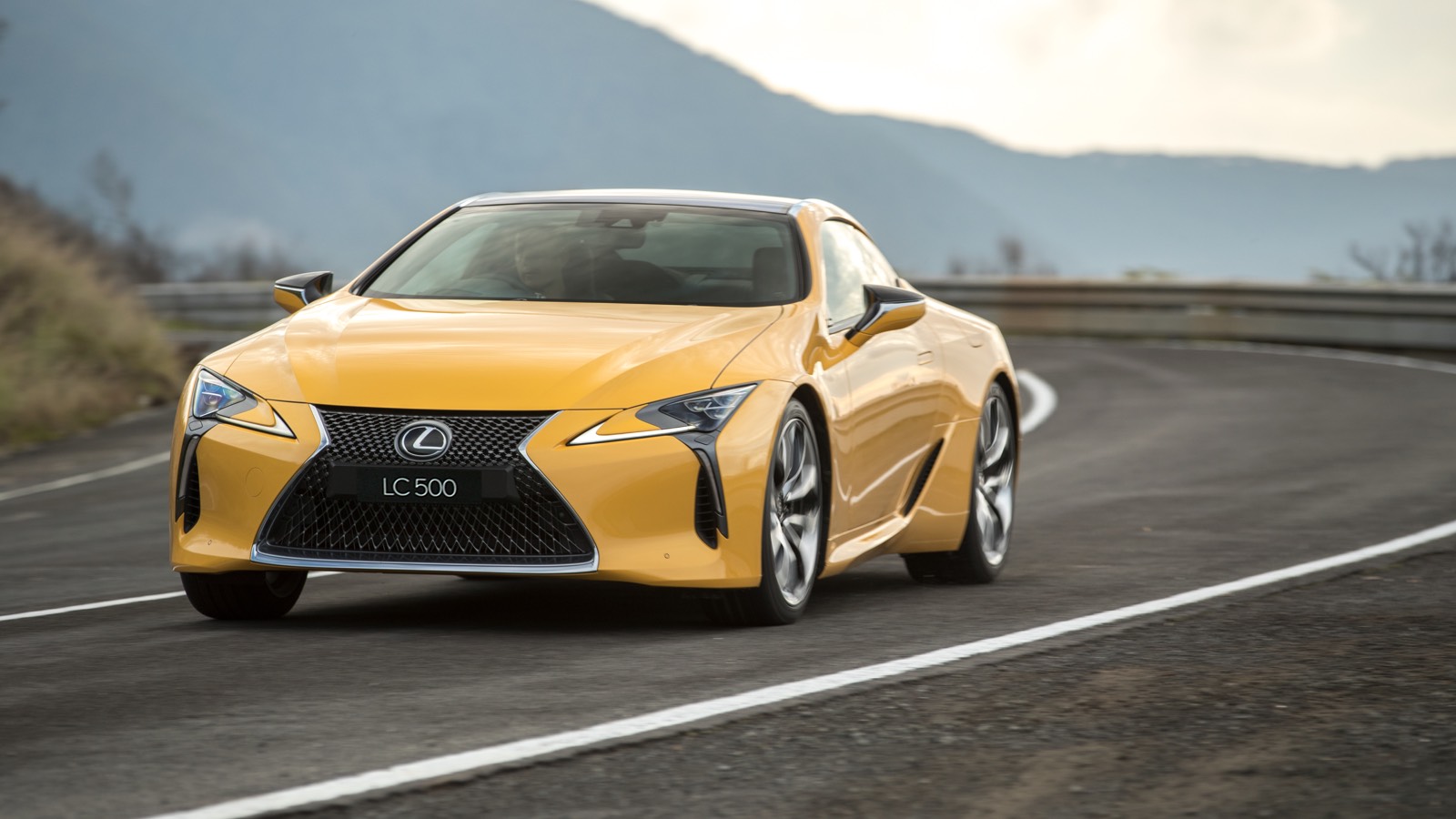 The flagship Lexus LC luxury coupe has swept the field against its direct European rivals to be named one of the top three performance cars available in Australia.

Judges of the motoring.com.au "Australia's Best Driver's Car" award said the LC was a stand-out luxury coupe with V8 hustle and impeccable road manners.

They were impressed by the car's "exquisite metal form", its Yamaha-tuned 351kW/540Nm 5.0-litre V8 engine and its Lexus-first 10-speed automatic transmission.

"The LC 500 is the best looking, best sounding, best driving Lexus I have ever sat in - apart from LFA," said judge and veteran motoring journalist Bruce Newton.

Lexus chief executive Scott Thompson said the LC had excelled in judging that included driver's roads, a technically challenging racetrack and a quarter-mile dragstrip.

"The LC advances Lexus as a luxury lifestyle brand dedicated to creating cars with exciting, emotional designs and exhilarating performance that delivers outstanding acceleration and responsiveness," he said.

Demanding road driving and on-track performance testing by judges highlighted the credentials of the LC coupe's rear-drive chassis and the car's optimum weight distribution.

The judges said crisp steering with good feedback made for a very satisfying drive on twisty alpine roads.

"Excellent turn-in, strong brakes and a fast-acting 10-speed transmission delivers instant gratification of the sweetest kind," they said.

Decorated Tasmanian motorsport identity Greg Crick said, "This whole package is nothing short of amazing."

The LC was also described as "a performance Lexus like no other" with an ability to surprise and delight. Its sound-control valves fully exploited the V8 sound at start-up, stand still and on throttle, resulting in a "hearty soundtrack" that proved to be "a constant source of enjoyment".

Judges also praised the hand-crafted interior that produced "a tactile feast" finished with precision-perfect levels of detail. The Mark Levinson 13-speaker surround sound noise-cancelling audio system is a wonder all its own, they said.