First IMSA victory for Lexus RC F GT3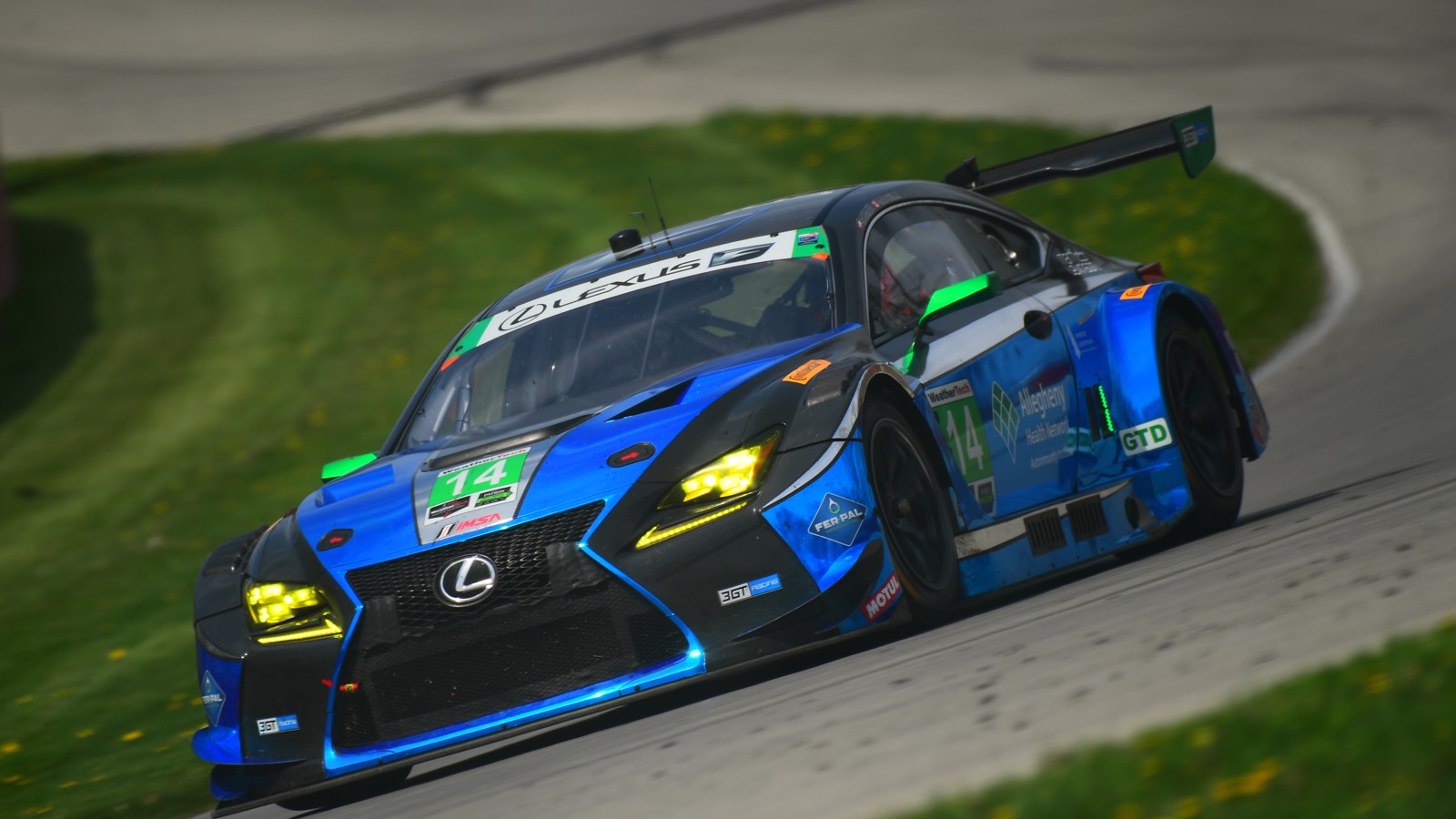 The Lexus RC F GT3 has recorded its first class victory in the IMSA WeatherTech SportsCar Championship after leading every lap at the twisting Mid-Ohio Sports Car Course in the United States.

Canada's Kyle Marcelli and Austria's Dominik Baumann covered 116 laps of the 3.63km circuit to win the hotly contested GT Daytona (GTD) class in their 3GT Racing Lexus RC F GT3.

While the sister car of Denmark's David Heinemier Hannson and England's Jack Hawksworth qualified fastest and led the first 43 laps, Marcelli/Baumann gained the upper hand and led for the remaining 73 laps to the finish.

Heinemier Hannson/Hawksworth finished fourth, 25 seconds behind their teammates, in the GTD class.

Marcelli said the weekend race was a huge debut victory for the Lexus RC F GT3 on the demanding 13-corner layout.

"It's always difficult to get the first one and there was huge pressure," he said.

Baumann, who drove the final stint, said it was an honour to cross the finishing line for the first victory by the 3GT team and Lexus RC F in the championship.

"I felt the pressure coming with 15 minutes to the end," he said. "When I saw the (white) last lap flag I tried to defend the lead with everything I had and avoid mistakes."

Last weekend also saw Lexus LC 500 sports cars record a double podium in the Japan Super GT Championship at the marque's spiritual motorsport and development home, Fuji International Speedway.

Lexus entries filled places second to fifth inclusive in round two of the 2018 Super GT Series, the 500km race at Fuji.

Finland's Heikki Kovalainen and stand-in partner Japan's Sho Tsuboi finished second in the Denso Kobelco SARD Lexus LC 500 entry, with Yuji Tachikawa and Hiroaki Ishiura third in the Zent Cerumo LC 500.

James Rossiter/Yuhi Sekiguchi (au TOM'S LC 500) and Kazuya Oshima/Felix Rosenqvist (WAKO'S 4CR LC 500) filled positions four and five.